Heffalump Dezign Art School runs art classes in the Public School term dates.

Tuesday
Cartoon/Anime Class - Tuesday 4-5pm and 5-6pm
Adults/Teens Art Classes - Tuesday afternoon/evening 6-8pm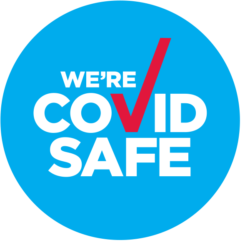 Saturday
Children's art classes are on Saturday afternoon's.
Kinday - 12pm - 1pm - depends on numbers (age 5 - 7 years)
Primary -12pm - 2pm (age approx. 8 - 10 years)
Primary/High School - 2pm - 4pm (age 10 to 14 years)
We are a COVID Safe Business.

There is a temporary Saturday 10am-12pm class to cater for distance classes.

Each term the same art program is repeated. As a student becomes familiar with the different painting and drawing media, I encourage them to find their own creative interest and design style, to use art to express their own particular artistic expression.

The lessons start with a half hour of drawing and art theory, this part of the art class is a year program. After the drawing practice and art theory, a colour painting or drawing project is begun.

The fees include all materials.
Class fees are payable on the first lesson, $360 full price and $280 concession & one hour class, ($45 per 2 hour lesson, $35 concession & one hour class). The term is eight weeks. There is also a discount for a second family member.

You will receive a sketch book and portfolio. Each term the Art School uses European water-colour, Chinese water-colour, pen and ink, oil and chalk pastels, acrylic, oil, gouache painting and drawing. The fees include the use of the studio's materials. There is no need to bring anything to class unless you have favourite colours or brushes.

Lathalia Song, the principal teacher has over 25 years experience in graphic design, illustration, fine art, and writing. The lessons cover traditional and modern ways to learn to draw, and create pictures. The classes are especially for beginners and strive to create a safe respectful environment to learn new skills, the classes also cater for amateurs and professionals. There are two teachers per class.

Any missed lessons can be made up for in that term at another time. There is a concession price and a few subsidised places for students in special circumstances. There is one scholarship place for an Aboriginal or Torres Strait Islander. We usually have a good laugh, as well as being challenged! Please let me know if you would like to reserve a place or have any more questions.
Please support local artists who studied with our art school:

Susanna Magili freelance graphic designer:
susanamagili.com

Lil Robin Draws
https://linktr.ee/lilrobindraws lilrobindraws.deviantart.com
instagram.com/lil_robinlyf
Local Art Classes:
Victoria Art Studio, Camden
https://www.truelocal.com.au/business/victoria-art-studio/camden
https://www.facebook.com/vickimargaretnorris/

Studio Elessia
http://www.studioalessia.com.au/
https://www.facebook.com/studioalessiatheartstudio/

Clayhouse Ceramics, Casula Powerhouse
https://www.facebook.com/permalink.php?story_fbid=430161553672688&id=253345671402222

Camden Art Society
http://www.camden.nsw.gov.au/visit/place/camden-society-of-artists

Liverpool Art Society
https://www.liverpoolartsociety.com/
https://www.facebook.com/lassydney/
Campbelltown Arts Centre
https://c-a-c.com.au/
Casual Powerhouse Art Centre
https://www.casulapowerhouse.com/
This website was designed by Robert Whitehouse www.dewie.com.au, an Internship project from Australian Catholic University, Bachelor of Visual Arts and Design Degree 2009. We accept work experience students, and consultations for portfolio advice for students.